Connecting via SFTP using filezilla
From Pulsed Media Wiki
Download filezilla from http://filezilla-project.org/

1.1 Start filezilla and use the connection information your given in Email.
1.2 Hit ctrl + s (new window should popup)
1.3 Enter the details in fields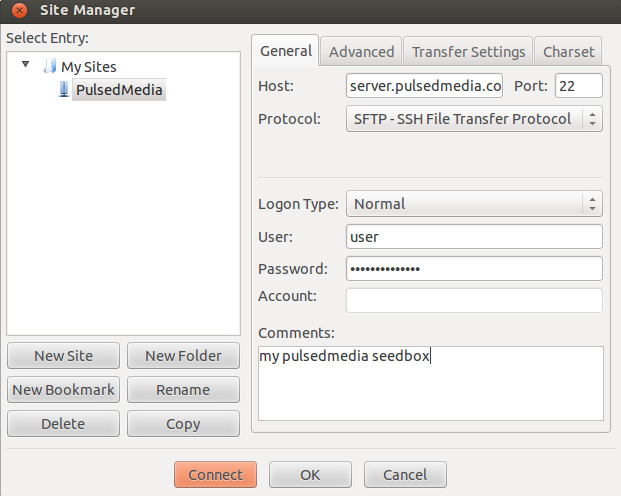 Host: server.pulsedmedia.com
port: 22
Protocol: SFTP
Login method: Normal
Username: <yourusername>
Password: <yourpassword>
(these are the ones you got via email)
1.4 Hit the connect and you will be connected via SFTP to your seedbox

Next time you start filezilla you won't need to fill all the details again. You can just select your previously created configuration from the list on the left and hit the connect!