Associating PulsedBox with .torrent files
From Pulsed Media Wiki
File association is what Windows uses to know what program use to open a specific file. This article will help you setting association between *.torrent file and PulsedBox. After doing this all your *.torrent files will be opened on PulsedBox by default.
Windows 7 and windows xp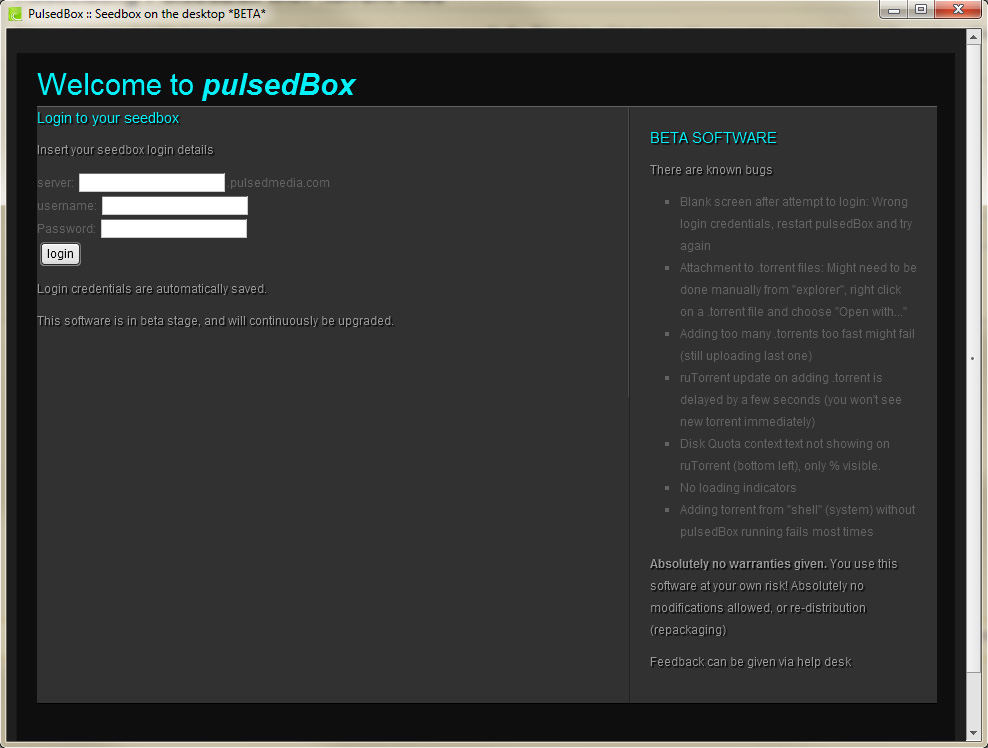 Step by step guide for associating .torrent files to PulsedBox

1. Find any *.torrent file from your computer
2. Right-click *.torrent file, and then click Open With. If Open With is not available, click Open.
3. Under Programs, click the PulsedBox.exe. If not visible click Browse to locate program.
  for example default installation folder for PulsedBox in 64bit windows is "C:\Program Files (x86)\PulsedBox\PulsedBox.exe"

4. Check box "Always use the selected program to open this kind of file."
5. Click "OK" and you are done. All your .torrent files are now associated with PulsedBox